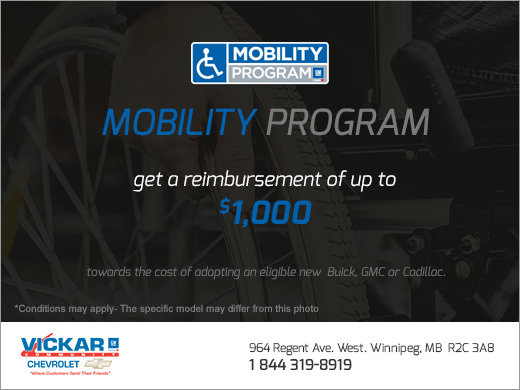 The people at Vickar Chevrolet, and GM dealers nationwide, know just how important mobility is if you have a disability. We also know that finding appropriate sources of mobility-related information and financing can be frustrating.
That's why, with the assistance of Saint Elizabeth Health Care, we've put together an extensive collection of information, resources and a reimbursement of up to $1,000 towards the cost of adapting your new GM vehicle.
Call us at 1 866 729-7144 to find out how you can qualify for this special reimbursement of up to $1,000. We'll send you helpful information on the variety of GM vehicles available for adaptation and on how the reimbursement can be applied, even if you secure other funding assistance for your conversion.